The Project Loco has been available in its original form for some years. The intention was to introduce a loco that met all the basic needs of easy to build, easy to run and easy on the pocket.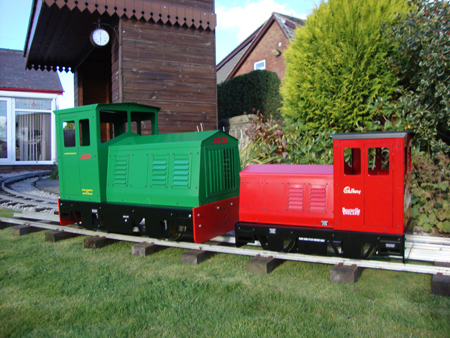 Things have moved on since the original loco. Over the years we have incorporated small changes, often as a result of feedback from owners. However, technology has advanced considerably and new production techniques have developed. We decided it was time to revisit the Project Loco and incorporate some of this new technology.
We start all new products with a "wish list". We check back on the collected feedback and our own experience and compile a list of features we consider essential to the new product.
The Project Loco Wish List:
Easy build kit.
Good price.
Reliable and easy to run.
Safe operation.
Robust all steel construction.
Good passenger hauler.
Run for a day on one charge.
Will run on smaller railways.
Have a matching riding truck.
Digital control system.
Minimum 1hp motor.
Fit in a car.
Illustrated build manual.
There are other features we have also incorporated but they are cosmetic and not absolutely essential.
The new Project Loco has a laser cut and folded chassis in 3mm steel with a powder coat finish. The bonnet and cab are lasered steel and incorporate extra detailing and a high level of accuracy.
We are installing our class leading DCi 120 digital control system to ensure smooth and reliable running all day long.
CNC turned wheels and axles with chain drive to both axles ensure the power of the Bosch 1hp DC Motor is fully utilised for passenger hauling.
The compact size means it will fit in the family car and is easily transferred onto the track.
The comprehensive build manual is fully illustrated and also contains a section on running and maintaining the loco.
Several safety features such as a Deadmans device are standard on all Project Locos.
The New Project Loco will be released soon and more details will follow. In the meantime here is a sneak preview of the new loco.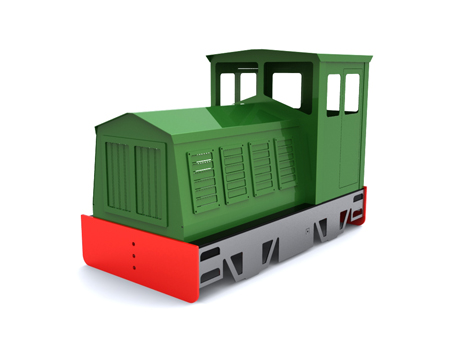 Read More