It certainly will be in Denmark soon, we are about to ship a Project Loco 2 to its new owner in its resplendent livery of Bright Orange (RAL 2008). Since we introduced the choice of colour as a standard feature, we have been astounded at the variety of colours chosen. It certainly appears that loco maroon or pre-war green are not always the first choice. Have a look at the colour chart in the Project Loco 2 section
Manual labour
We often get asked "what did you do over the Christmas break?" We used the time when the phone is quieter to update or write new manuals.
The Project Loco 2 Build Manual is now a 44 page illustrated guide to getting a Project Loco built and onto the track. The kit also includes an additional 20 page Running and Maintenance manual with guidance from fitting batteries and the first test run to long term maintenance and care of the loco and batteries. We have posted a few sample pages of the manuals by clicking on the front covers above.
Project Loco 2.5
We used Solidworks 3D Cad to draw the new Project Loco 2. Using CAD makes the job of scaling up or down easier, so we took the opportunity to develop a smaller version at the same time, resulting in the Project Loco 2.5. At just over 22 inches in length, its compact size makes it ideal for the garden or the club track. It is available in 12 or 24 volt versions and of course it is also available in any colour you like, including black!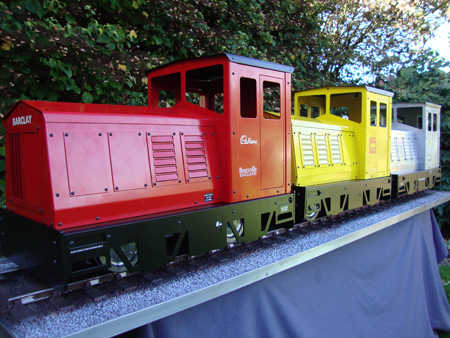 "Vat Man and Robbin'"
Whatever you think of VAT, all larger businesses are required by Inland Revenue. to collect it on their behalf. The recent increase has hit everyone in many ways, even so we have decided we would not pass on the increase to our customers, so all our prices will stay the same and are always shown including VAT.
It all started with a loco...
When Phoenix started we made locomotives, then we needed something to ride on behind the loco and that led to a range of scale rolling stock. We have now progressed into electronics and control systems for battery electric locomotives. The DCi 120/24 is our first electronic product, designed specifically for locos and offered with an industry leading 24 month warranty. It is already proving popular with builders all over the country and you will find it fitted as standard to all our production locos.
For double heading or multiple controller installations we offer the DCi 120/24/Opto,this allows two or more controllers to be linked with a fibre optic cable.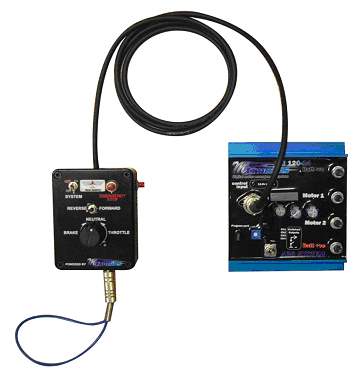 The 120/ 24 will soon be joined by a 12volt version and there are other models nearing production. For the loco builder it is essential to have clear, concise and comprehensive instructions to cover installation and operation. For a preview of the twenty page manual supplied with the DCi 120/24 look here...
Read More