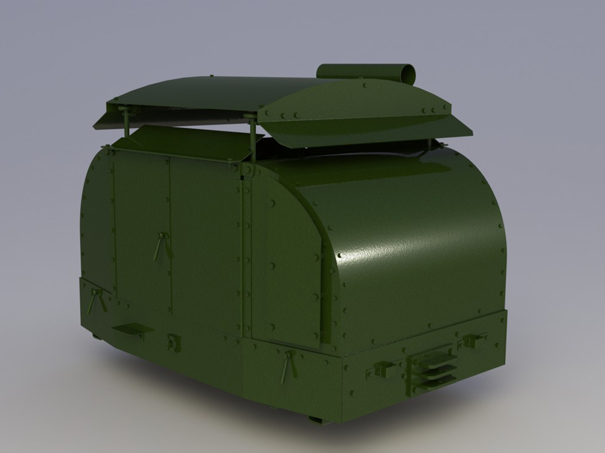 We are rounding off 2014 by introducing the iconic Simplex 40hp protected locomotive. Produced in 1917 by the Motor rail company for the war Department, these locos soon acquired the name "Tin Turtle". Similar in size to the Comet and Project Loco range at 32ins long, the loco makes a practical solution for the garden railway or club track.
The loco is just over 1/3rd scale and is available in 7¼" and 7½" gauges. We can also re-gauge the loco to 5" for use on ground level track.
We have added new pages to cover the specification and other information about the loco.
Read More