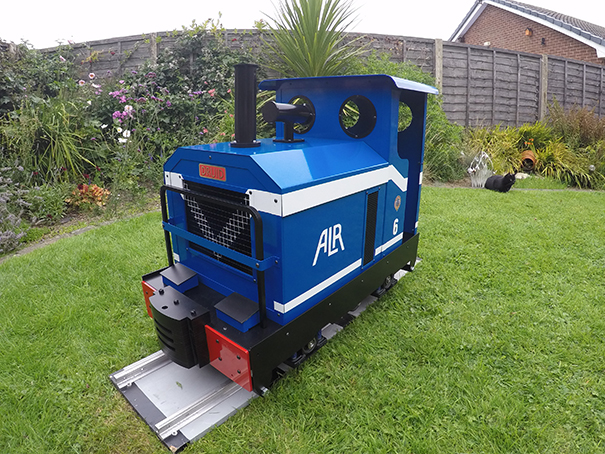 We have a new loco in production and available from November.
Druid is based on the Motor Rail Simplex loco which ran on the Abbey Light Railway near Leeds.
This iconic loco is a popular design which garnered many fans with its Darjeeling and Himalayan Railway inspired Blue with white stripes livery.
The model incorporates many of the details on the full size loco such as the front handrail, sand boxes, air reservoir, chimney, side vents, massive coupling frames and that wonderful cab shape with round windows.
We have fitted the latest digital control system and a 1HP motor. To give the loco plenty of power to haul passengers around the garden or the club track. A great kit, which can be built in a single weekend. See the Druid pages for further details.
Read More